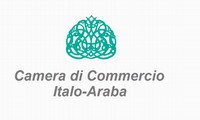 The Arab-Italian Chamber of Commerce Delegation Sardinia is based in the offices of  Primaidea Ltd., with which it has a close working relationship.
Mission of the Arab-Italian Chamber of Commerce is to enhancement and promote of business activities through cultural, social and scientific activities, participation to conferences, meetings, international events, studies and market researches.
It organizes and promotes visits and missions for operators from and to the 22 Arab countries members of the Arab-Italian C.C to support the transfer of competencies technologies, goods and services.
The Delegation Sardinia aims to reinforce and increase the knowledge and cooperation and to promote and develop the commercial relations between Italy and the Arab countries. It works to encourage the exchange and the economic development of the Sardinian companies, enhancing the commercial relations with the Arab world.
The important role of facilitator for the business relations carried out by the Arab-Italian C.C. and by the Delegation Sardinia consists in diplomatic actions at the consulates and embassies aiming to promote relations and mutual understanding among the countries. The Delegation is also responsible for providing support and assistance through the verification of the documents related to the Arab-Italian interchange, thanks to the exclusive delegation for the authentication of documents granted to the Arab-Italian C.C. by the competent Arab authorities.
Primaidea is also the representative for Sardinia of the Arab-Italian C.C. North Africa and Middle East (NAME) Consulting Ltd services company, which operates in 22 Arab countries members of the Arab-Italian Chamber of Commerce, using a wide sales network and skilled consultants, to provide individualized assistance and conditions of competitive advantage to Italian companies for the identification, development and management of exports and foreign direct investments.